It's been a small haul this month. My bank account has still to recover from March, but still managed to squeeze in a few bargains.
Game: Xevious
System: Atari 7800
Developer: Atari
Released: 1987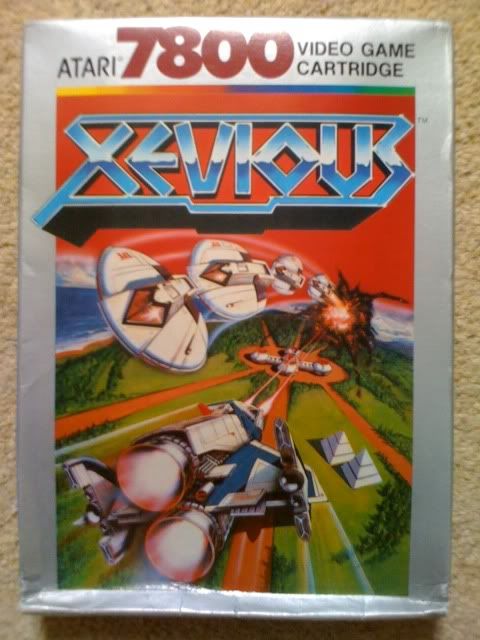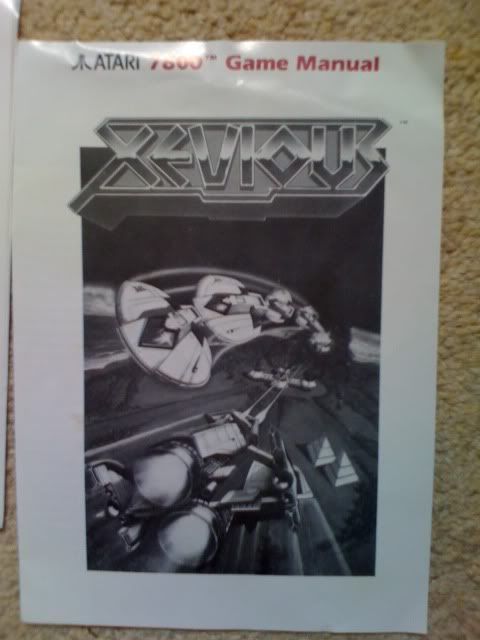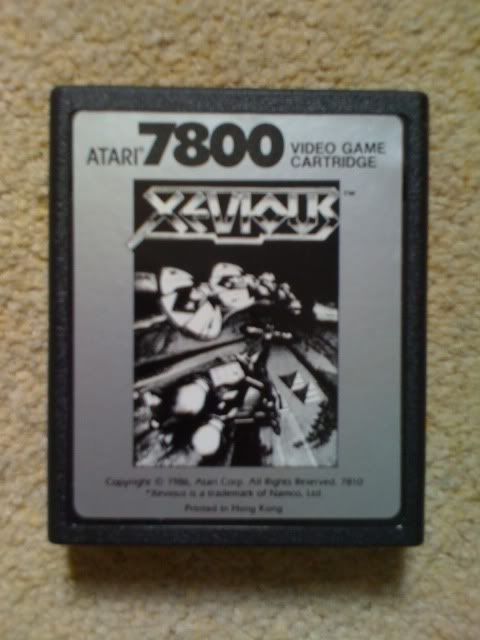 I actually picked this up in April but somehow missed it in last months post. My first ever Atari 7800 game. I never had any plans of collecting for anything pre NES, but I loved the cover art for this and it was boxed and complete and a bargain at £3 delivered.
I don't actually own the system, but I remember wanting a 7800 as a child. I always liked the look of the console for some reason. My parents wouldn't buy me one as they had already bought me an Atari 520ST (*cue hisses from the Amiga heads), and a NES. Fair enough I suppose. I will pick one up one day, it's one of the few consoles that i've wanted that I don't now own.
Game: Mega Swiv
System: Sega Mega Drive
Developer: Sales Curve Interactive/Time Warner Interactive
Released: 1994 EUR
A Europe exclusive for Sega's Mega Drive, and not a bad shmup at that.
On a recent interest I took in finding a complete list of Game Boy shmups, I stumbled across a few DS ones, and went on a further search. The next two purchases are ones I picked up super cheap.
Game: Glory Days 2
System: Nintendo DS
Developer: ODENIS Studios/Secret Stash Games
Released: 2007
Not really a big fan of the DS. I own 2, an original JAP 'phat' model as they call it, and the slim, brighter screened, DS lite. I always find it gives me hand cramps and isn't that great to play for long periods of time, let alone the thought of using it to play my favourite genre. All things aside, I really wanted to pick up Ketsui Death Label one day so I kept hold of the system just incase. Glory Days 2 reminds me of games like Choplifter. I have't really given it more than a quick try but found it hard to control and shoot accurately, as your forward motion forces the front of the helicopter to point angled towards the ground. The DS stylus can be used for controls or you can use the standard D-pad thankfully.
Game: Nanostray
System: Nintendo DS
Developer: Shin'en/Majesco Games
Released: 2005
First impressions are really good for Nanostray. Not had a chance to play it more than the first level, but looks very promising indeed. Will definitely be looking to pick up the sequel soon too.
GUNHEAD'S SHMUP OF THE MONTH
Game: Eschatos
System: Xbox 360
Developer: Qute
Released: 2011
It finally arrived, just over a month after release date and a little bit of worry from myself. This is by far my most played shmup in the month of May, and so I give it my Gunhead shmup of the month award. I'm sure it's very proud of itself :P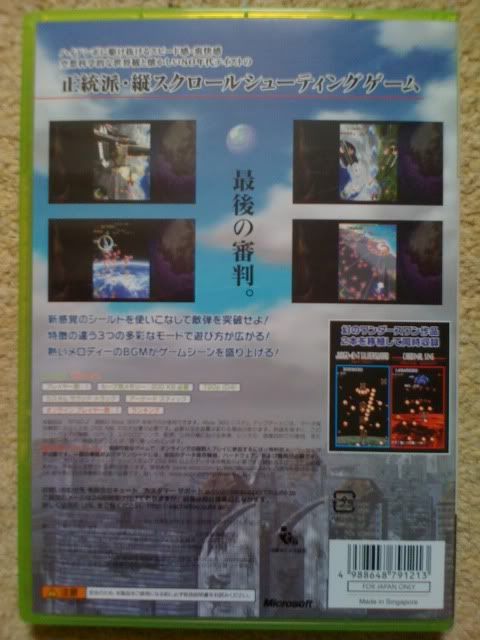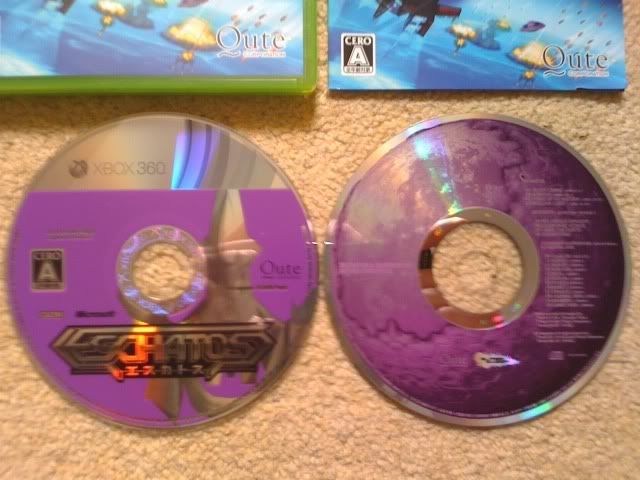 Ist print includes OST CD
Included on the disc are the Wonderswan/WonderWitch exclusive fan made games, Judgement Silversword and Cardinal Sins. Both two fun little shooters. I did a mini review of Cardinal Sins on a previous post
here
.
I also inherited a Master System II back in March, for absolutely nothing but the cost of postage. Doesn't work too well. Some picture issues at times, but I think it may just need a good clean inside. Sadly these units only output an RF signal. Perhaps a future mod project for myself?