ALPHA MISSION II
(ASO II:LAST GUARDIAN)
NEO GEO AES
SNK
1991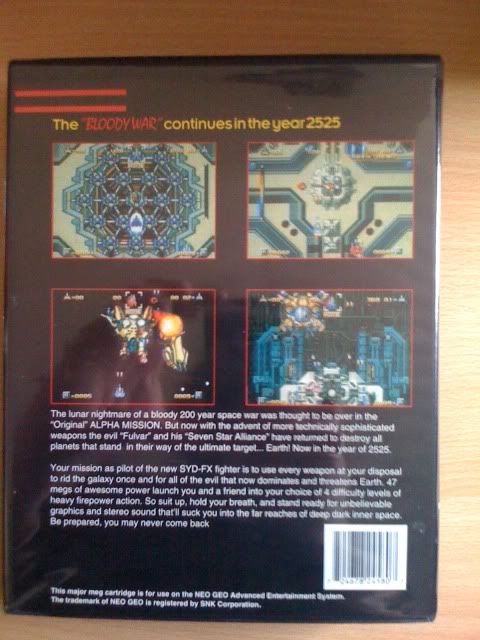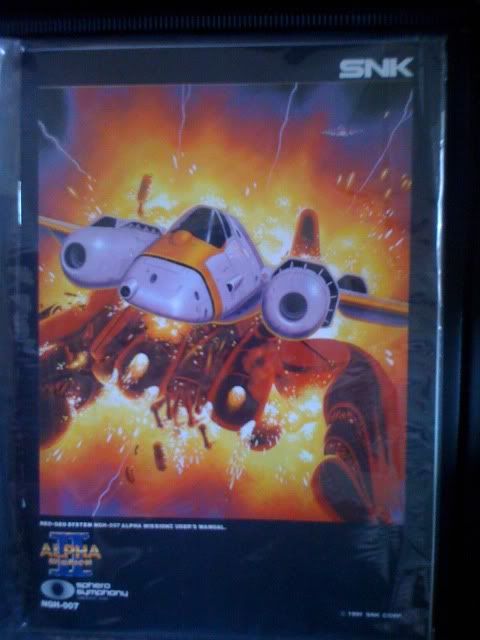 This is the US version of Alpha Mission II and the cover art is fantastic. This is my first ever Neo Geo AES game, though Ive owned the system for over a year. I already have this game as the MVS version which I play through my AES using the Super MVS II Converter. A really tough arcade shooter and perhaps one of the best on the the system. I've only scratched the surface of this so far.
FAST STRIKER
Sega Dreamcast
NG-DEV
2010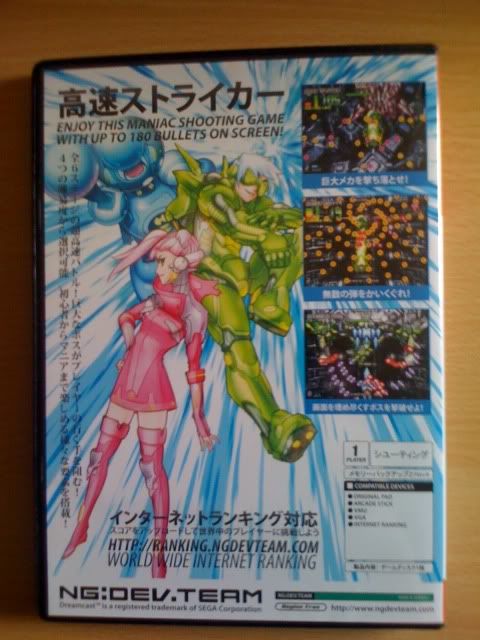 A beautiful shooter from NG:DEV. This was ported over from the NEO GEO version and was released in 2010. It's region free. I've been playing this alot over the past few days and at first couldn't get anywhere, even on the suprisingly hard, Novice mode. I've now moved on to Original mode, though Novice not completed without credit feeding. I have so far managed to reach the Stage 3 boss on 1 credit, but I have started to realise ways of chaining better and that there are tech bonuses for destroying certain parts of the bosses before you atack the core. Other modes include Maniac and Omake which are more aimed at bullet hell fans. I actually prefer these modes but they are alot tougher to score points and involve a slightly different chaining system.
Current high score for original mode is below, though I can hit above 500 million on the first level now alone, so the room for score improvement is massive. This game is a worthy edition to the Dreamcast Shooter library. Thank NG:DEV.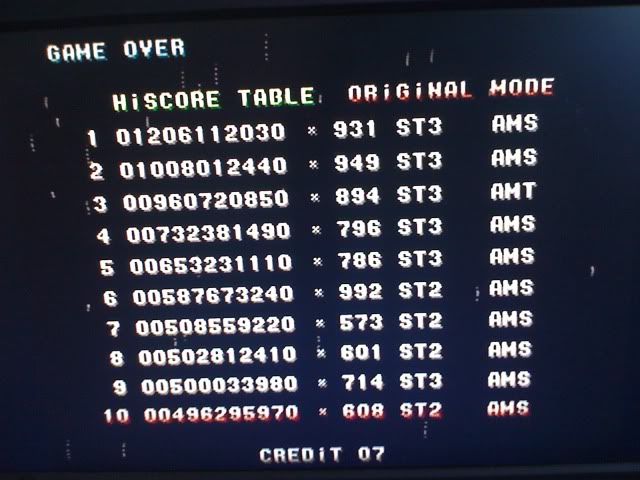 GYNOUG
(WINGS OF WOR)
UK PAL SEGA MEGA DRIVE
MASAYA
1991
Perhaps my most played Mega Drive shooter so far. It's not a system I show much love for and this is something I'm trying to change. Enjoying this game alot, though Stage 3 suprises me during the water section, as you can literally hold down the shoot button all the way to the end with very minimal bullet dodging. In some ways I found the game to be a little tedious as I tend to play on the assumption that I'm aiming to 1CC games when I play them rather than credit feed them to the end.. so generally as a rule, I have to restart from the beginning when I run out of lives.
GALAXY FORCE
UK PAL SEGA MASTER SYSTEM
SEGA
1989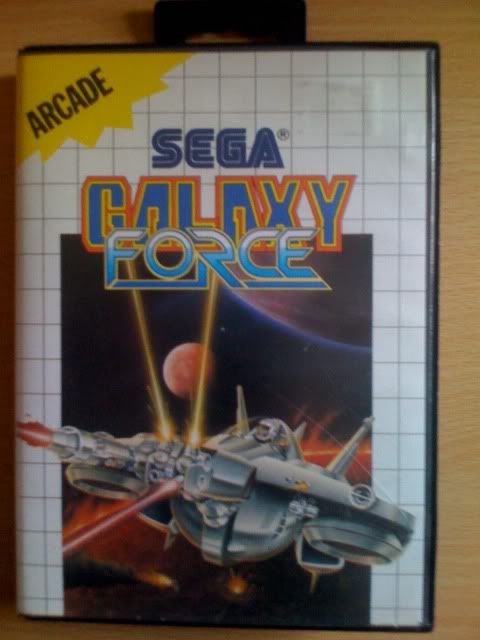 SPACE HARRIER II
UK PAL SEGA MEGA DRIVE
SEGA
1990